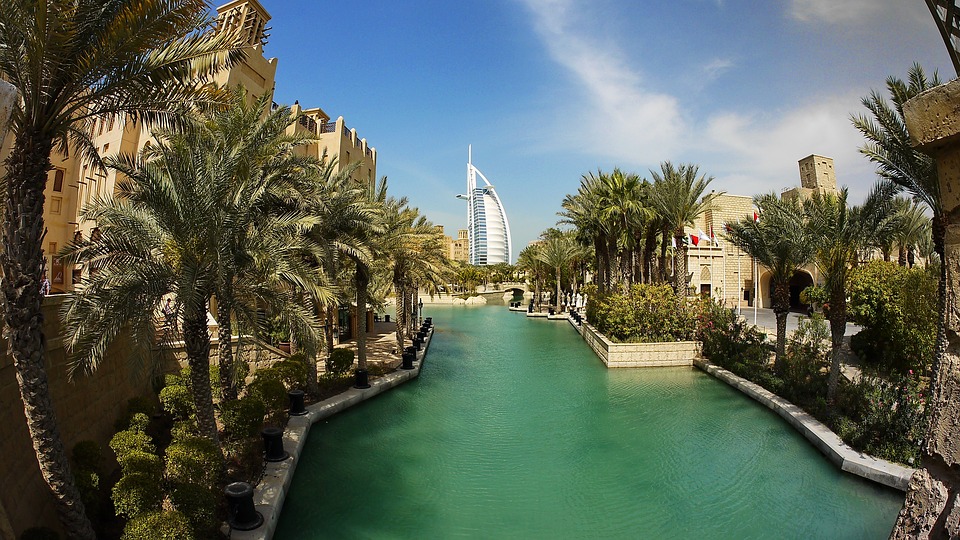 Dhow cruise gives you the perfect setting for a variety of things, be it getting tanned under the sun or spending a peaceful evening on the sea, watching the starry sky above. There is a small stretch of ocean running amidst Dubai, known as Dubai creek. It separates the two copious and very well developed commercial portions of the place (Diera being the north part, while Bur Dubai is the southern one).
It is a beautiful water body and offers views and sceneries that are even more gorgeously hypnotizing and mesmerizing. If you are a traveler or even a resident of the city, this is a must have experience for everybody. The majestic Alexandra Dhow Cruise Dubai Marina offers a journey along the coast, which is full of fun and excitement.
These Dhows are old fashioned and have a great deal of historical importance associated to them. They bear the roots of the Bedouin culture, representing the time when the fishermen used to sail these in order to catch as well as transport fish from one place to the other.
These Dhows are representatives of old times, having their old wooden architecture intact. It is rejuvenating and a lively experience to be able to smell the fragrance of moist wood and the freshness of the sea breeze, simultaneously. These Dhow tours offer all kinds of amenities to customers and ensure that they have a luxury-filled, fun time.
Cherry on the cake is the mouth watering and finger licking international buffet, which is served on these cruises. These are one of the highlights of the journey, without a doubt! The guests are welcomed by the hospitality team by being served with Arabic Coffee.
Some Must-Do for a Safe Cruising Experience
Before going for the cruise tour, read about the track records, crime rates and other essential information. Big and reliable cruise lines follow some protocols set by the government authorities. Try to keep safe on the cruise by staying alert all the time, avoiding drinks from strangers and indulging in risky circumstances. If there's anything you feel suspicious about, report the matter to the authorities.
Most of the ships provide safe services as well. You may consider using these safes to keep extra cash, valuables and passports.
There are several cruise packages available whose bookings details can be found on the internet. Most of these packages are inclusive of facilities like open air decks, buffet dinner, drinks, life jackets and other emergency materials etc. One point to be noted is that these cruises follow time schedules and have specified boarding locations as well, whose details can also be found on the internet.
The uninterrupted view of the shoreline, expensive chauffeur driven sedans and magnificent skyscrapers make Dubai a great destination for all, especially the honeymooners. Everyone who visits this place must visit the Dhow Cruise for sure! More details about it can be found on the internet.